Secure Communications is a safe and powerful instrument to allow the access of authorized persons to accounting programs. Online accounting services are replacing traditional programs installed on local computers (or on other devices). Online accounting services work on cloud servers and can be integrated with traditional programs.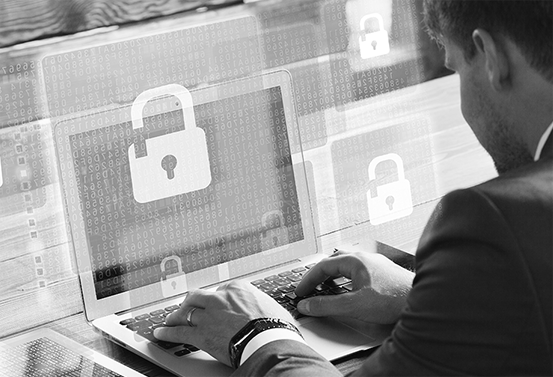 Encrypted corporate email
The MS Exchange corporate email is a ready-made solution for your business. It ensures the confidentiality of your communication and includes all benefits of present-day mail services.
Internet Telephony
Internet telephony ensures that your communication is safe from wiretapping, while all data is encrypted with modern cryptography methods. This service secures your location data and guarantees the anonymity of your location.
Secured Corporate Chat
Secured corporate chat allows you to exchange messages online via a secure channel.
Safe For Information
Safe For Information is a remote file storage in a secure storage that is located on a virtual server in Switzerland.
Panic Button (Тревожная кнопка)
The Panic Button is made for an instant response in the case of an emergency. You send a text code message from your mobile phone. Upon receiving the message, the system identifies the request and automatically blocks access to any sensitive information.